JEA-HBTCP Help
Model Number JEA-HBTCP Wireless Solar Perimeter Alarm Basic Test Setup (run this setup test before final install)

---
Understanding your Perimeter Alarm Posts:
The Perimeter alarm post labeled "T" is the Transmitter post, its only function is to send IR beams to the receiver Post labeled "R".
The perimeter alarm post Labeled "R" is the receiver post which detects the break in beams and sends the alarm signal to the control panel. This is the post you want closest to the control panel when you do final setup of your system.

---
Perimeter Alarm Post Setup
Place solar perimeter posts across a flat surface from each other (see image 1)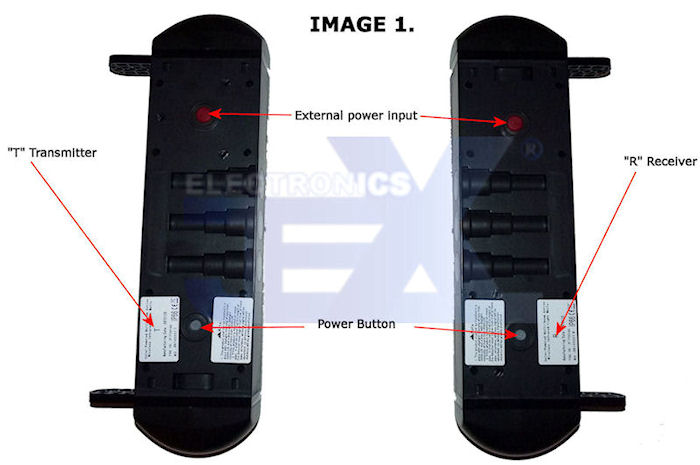 Turn on both posts using the power button on the back. Press the power button 3 times fast. You will hear a long beep if successful.
If both posts are aligned you will notice the power lights flash and turn off. Once both are off this means they are setup ready to detect a break in the beams. Leave the posts in this state and proceed to control panel setup.
---
Control Panel Setup
Attach the antenna to the control panel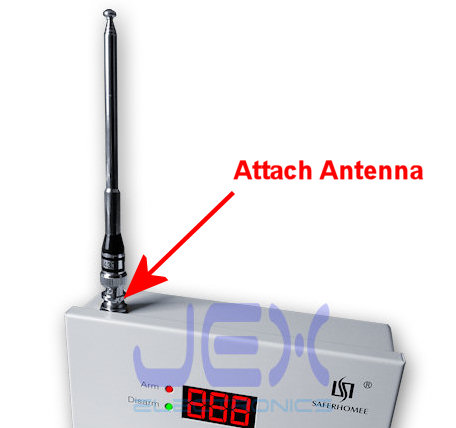 Unlock the front of the control panel and connect the power and internet connection. (do not power on the control panel until you lock the front panel or it may sound the tamper sensor alarm)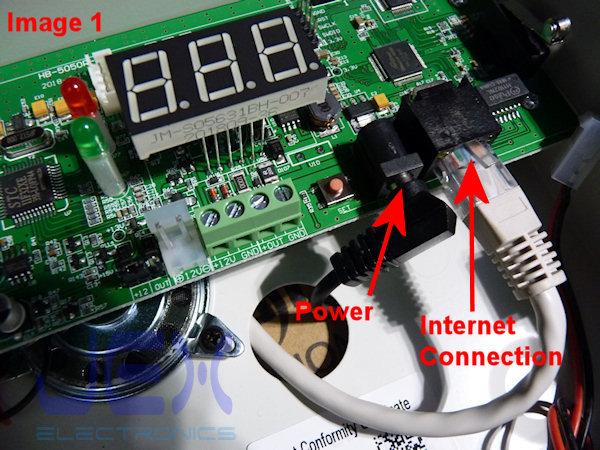 Wait for the control panel to connect to the server. It will display F6 when ready

---
App Install and Setup
Download and install the App on iPhone, search the App Store for "SOLARSAFE"
Once loaded select Account and type in the default password which is 123456 to proceed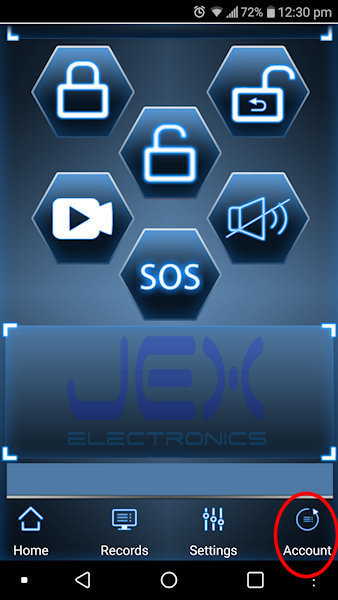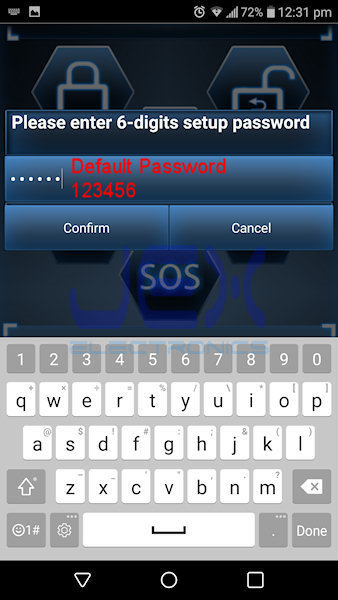 Once on the account page type in the Alarm Panel ID which is located on the back of your Control Panel and type in your phone number then select submit.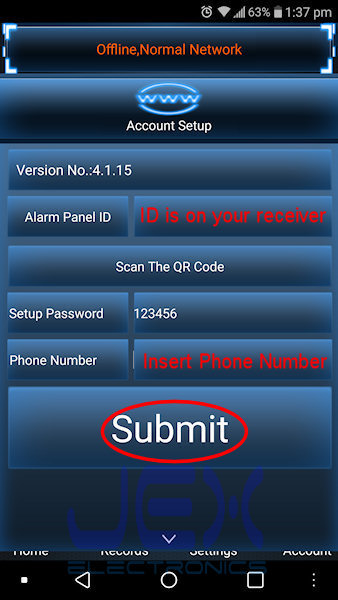 Once connected go to settings. On the settings page select Detector.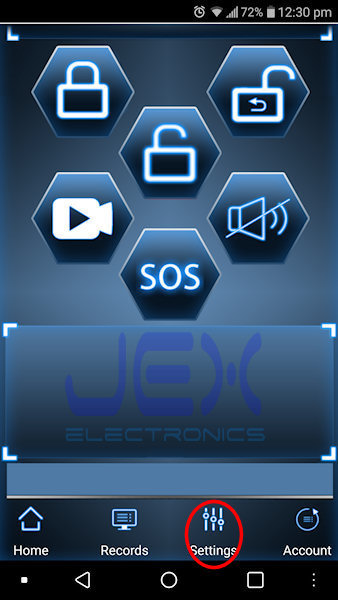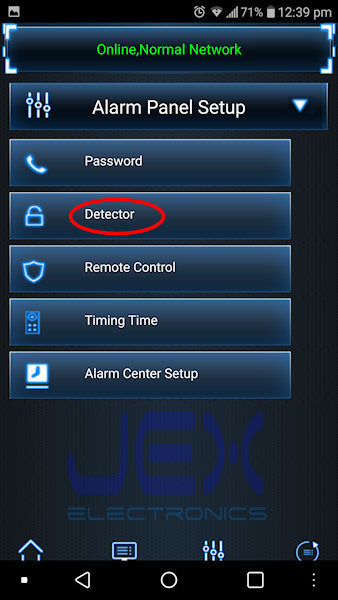 Select Zone 1 then on next page select match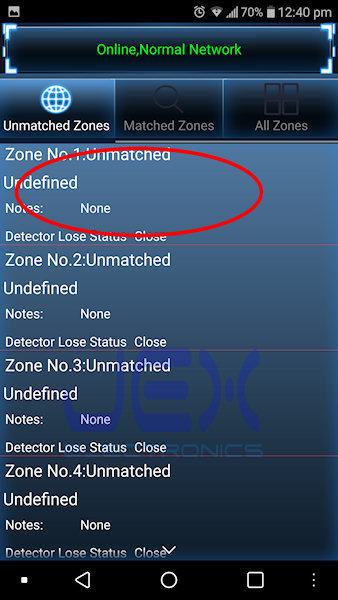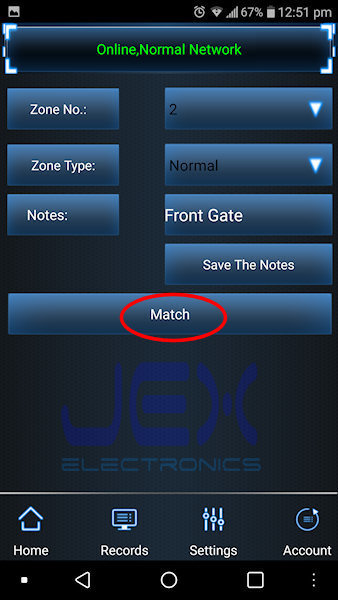 Now trigger the signal to be sent from the receiver post by blocking all the beams (must block all beams). Use a solid object like a thick book because IR can pass through thinner objects like paper and even cardboard (see image 6). The light on the Receiver post will light up to show is has detected a break in the beams and is sending a signal to the control panel. The control panel and app will sound to indicate it has received the signal. Now go back to the home page on the app, wait for the sensor to reset and break the beams as described previously to test the setup. (app and control panel should sound when system is armed)